Review

tl;dr | ✭✭✭✭✭ | I must say, I loved this book just as much as the first. Ok, maybe not quite as much as the first, but I still definitely enjoyed this book and thought it was fantastic. A must read if you read the first book.
Description: Katharine is woken up in the middle of the night by a strange sound outside her bedroom door. She realizes the men have come for her uncle, she kicks into gear and realizes she must do something as neither her, nor her uncle, are safe in Stranwyne. She decides to go to her grandmother's home in Paris, where she can also look for the enigmatic Lane who left almost two years ago to complete some unfinished business. The search for Lane is as difficult as Katharine feared, and while she seeks Lane she becomes embroiled in a nefarious political intrigue and surrounded by people she doesn't know if she can trust.
Katharine is back!! HURRAY! So excited. SO. Katharine has been living in Stranwyne for almost two years, during which time Lane has been gone. Even when told otherwise, Katharine knows Lane is still alive and refuses to believe anyone who says he is dead. I love her for that determination. Even though she knows its not logical, she still believes it to be true.
So after the break in, when Katharine realizes she can no longer stay in Stranwyne, she heads to Paris. Where we then meet some new interesting characters, including the rouge and flirty Frenchman Henri, Mrs. Hardcastle - an infamous gossip and acquaintance of Katharine's Aunt Alice, among others. It was lovely meeting these new characters, and the struggles with all of them. Who can she trust, if any of them? I loved that Paris was the setting as well, but then - I'm biased since I spent my time studying abroad in Paris.
But yes. I thought this book was great, and did not suffer the way many sequels do. I loved the characters and the character development, especially in Uncle Tully. I just realized - I didn't talk enough about Uncle Tully in the other review! So I shall rectify that now.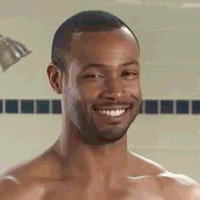 Uncle Tully was such a wonderful character. No doubt seen as insane in the 1800s, Uncle Tully exhibits sign of autism or perhaps Aspergers syndrome. Something many people today still have a hard time understanding fully. The fact that Katharine is able to not only effectively communicate with him, but also able to help him improve his ability to wait patiently - among other things, is absolutely wonderful. ("Yes little niece, I counted to eleven though you told me to count to ten, and I almost counted to twelve!" ... not really a direct quote but one paraphrased from memory. ha) Katharine is gentle and kind with him, and her love for her Uncle and her ability to understand his needs helps him grow so much as a character and within his disorder. And this is one of the best relationships I've seen in a book. Its so wonderful and so well done.
So yes. I loved this series. I tweeted Sharon Cameron to ask if she would write more in the series, and she said at the moment there weren't any plans to expand the books but you never know. So, hopefully someday we'll get more adventures with Katharine, Lane, and Uncle Tully, but if not the series ended on a good note that it doesn't feel like it ended on a cliffhanger, or an unfulfilled note. But yes. Read these!!