Review

tl;dr | ✭✭✭✭✭ | So I saw this book in my library audio book section and thought I'd give it a try, and I was completely swept away by the story and fell in love with the world and the characters the author created.
Description Miss Katharine Tullman lives with her aunt Alice, where she is treated poorly and forced to prove her worth to the family. To do so, she takes care of the family's finances. So when the family's inheritance is threatened by rumors of her eccentric uncle squandering away their fortune, Katharine must go to his estate to declare him insane and secure the family fortune. But what Katharine meets when she arrives is not what she expected. Not only does she see the brilliance underneath the eccentricities of the old man, but she learns he has saved a village of 900 people from various workhouses which he employs in the estate he has built up. As Katharine's affection for her uncle grows, she is tasked with trying to figure out what she will do at the end of the month, while struggling with fears of losing her sanity.
Oh boy, oh boy. I found this book after reading the Something Strange and Deadly series. I wanted another Victorian - era story, so I was searching through my library and came across this book. And I am so glad I did, because I absolutely loved this book.
So, first - this isn't really a steampunk book. Its more of a period-piece book. This book wasn't centered around different tech made from steam powered items instead of electrical items, it was set in a Victorian England (though I suppose it could be Georgian England, but I thought it was sometime around the mid to late 1800s....). That being said, this story was absolutely fantastic. Katharine's parents died when she was young, so she was forced to live with her Aunt and young cousin. Her Aunt is a terrible, spiteful person who makes it clear she dislikes Katharine and would turn her out at any sign of trouble. When the chance to leave her horrid aunt comes along, she gladly takes it - even if it means she has to go face her insane uncle and send him to an asylum.
The people she meets when she gets there are such fantastic characters. The romance that blooms also feels natural and was so wonderful to watch happen. I loved it. It was so well done. There was also the mysterious element... Katharine's failing sanity. Shortly after arriving to Stranwind (I'm pretty sure I butchered that...), Katharine starts having memory problems. She starts hearing things that nobody else has heard, and seeing odd things.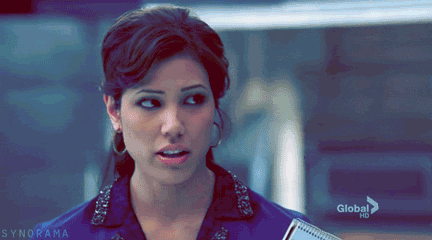 Sharon Cameron does a really fantastic job of world building and character building. I loved all the characters, but I feel like you need to meet them in order and discover them for yourself. This world she builds, the estate that Katharine's uncle sets up, is so fantastic, along with the story that goes behind it. And while Katharine is learning about her uncle, she also learns about her Grandmother who has long since passed away. it was just such a fantastic story. I love it so much. The reader was absolutely fantastic too, hands down one of my favorite audio book narrators. Her and the girl who reads the Finishing School series by Gail Carriger are both so amazing. I really don't know what else to say, but you should read the book :)