Review
Tl;dr |✭✭✭✭✩| Overall, these were rather enjoyable stories. My favorite was Spicy Little Curses, and the other two were good, but in my opinion not as good. Hatchling was a little odd, and felt a little too long to me. And Goblin Fruit was kind of your typical, girl thinks she's ugly and attracts the hot dude story, with a fantasy twist.
[[MORE]]
Description Laini Taylor weaves three stories about the magic and wonder of kissing, and the romance with it. From Goodreads: Goblin Fruit
In Victorian times, goblin men had only to offer young girls sumptuous fruits to tempt them to sell their souls. But what does it take to tempt today's savvy girls?
Spicy Little Curses
A demon and the ambassador to Hell tussle over the soul of a beautiful English girl in India. Matters become complicated when she falls in love and decides to test her curse.
Hatchling
Six days before Esme's fourteenth birthday, her left eye turns from brown to blue. She little suspects what the change heralds, but her small safe life begins to unravel at once. What does the beautiful, fanged man want with her, and how is her fate connected to a mysterious race of demons?
So, these stories! I was a little unsure at first... what with them being YA romance short stories. I've never really read many short stories.... so I just really didn't know what I was getting into. And the first story, Goblin Fruit, was ok. It felt too stereotypical to me though. It boils down to outcast weird girl with a weird family longs for a relationship, meets a new transfer hot dude who shows interest, flirtations ensue.
Her family sounds crazy, heaven knows I wouldn't want to have to chop off the head of a swan for some burial ritual. But her grandma is awesome, even though we only get her through memories. But yeah, this story was ok but it wasn't really memorable, and I don't know that I'd ever read a full length version of it.
Now, the story Spicy Little Curses was everything I could want in a short story. It had such a fantastic plot, and I would most definitely want to read it as a full length novel, maybe even a series of books. Thats how much a i liked this story.
The old woman who acts as an ambassador to the afterworld is amazing. She's feisty and awesome, and I love that she isn't content to let the demon take all the innocent lives he wants. So when the curse has to be delivered to the newborn English baby (this book is set in India, sorry I forgot to mention that detail), she does so with a heavy heart. Fast forward 18 years, and the cursed young lady has never once wanted to test her curse (of which she is fully aware). And then she meets a dashing young man, newly come to town. And for the first time in her life, she is tempted to see if her curse is real or not. Gosh, I just can't get over how much I loved this story.
And the final story, Hatchling. This one... if I were to rate this one story with stars, it would have gotten 2 stars. A young girl and her mother, both with vibrant red hair, must flee for their lives when the daughter wakes up in the middle of the night hearing wolves howling. The daughter knows nothing about her mother's mysterious life before she was born, and it isn't until they come across a dark stranger that her mother seems to know that the truth finally comes out.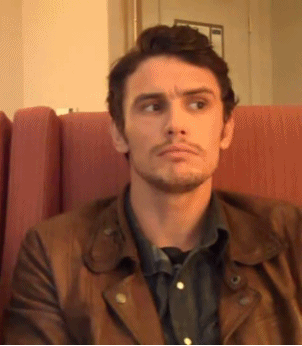 This story just didn't resound with me. It felt too long to me, and it was rather dark. Dark stories are fine and all, but... I don't know. I didn't care for any of the characters, though I did pity the mother. I don't know how I felt about the shape shifters, especially the the rouge dude. I just don't know. And I guess that kind of sums up the story for me.... it didn't feel like it belonged with the other two, and I couldn't connect with it.
Laini Taylor's writing style is great throughout, though. I will always love her story telling. Even if I don't particularly like the story, I will always appreciate the way she has the story unfold, the language she uses, the way she sets up the characters.
Overall, I'd recommend this book to someone who is looking for some different short stories!