Review
tl;dr
this book was bad. it needed some serious editing, and revisions, and even though i was reading an ARC - it seemed far from publishing-ready. I got this book as an ARC from work.
description (from goodreads) When Eliza Poinsett left the elegant world of Charleston for college, she never expected it would take her ten years to return. Now almost a decade later, she is an art historian in London with a charming Etonian boyfriend who adores her. But the past catches up with her when she runs into Henry, her childhood love, at a wedding in the English countryside.
Ok so that description was just the first of 3 paragraphs. And that really should've been a sign: the description needed some serious editing down, and so did this book.
So this book. This book was very obviously a first for this author. It even says its her "fiction debut" on Goodreads. And thats fine. Not everyone will write the perfect book on their very first full story. But There were some SERIOUS issues with this book.
Firstly, you never ever know what Eliza is thinking. The author doesn't really give you a good glimpse into this woman's head, even though its her story. You see that her actions about her old boyfriend are hesitant, but you don't ever get her feelings behind it. You don't really get reasons behind it. When he stomps back into her life, you don't get the emotional side. Its like watching a movie - you see whats up on the outside but you don't know whats going on in their heads.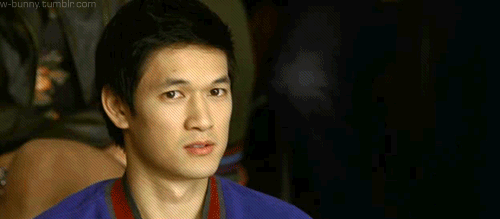 Second, There was so much of this book when Eliza is researching paintings, and its boring and just TOO MUCH. I don't need 15 different paragraphs of "i researched and got a crick in my neck so i stretched out and looked at the 14 books in front of me. wearily i started on the next book, flipping through pages and pages" and on and on and on for an entire 3 paragraphs. And this happens multiple times. First, we get that its her job to research this stuff and its not exciting or action packed. It doesn't have to be action backed, but it should be interesting. If you're going to include it this many times, you've got to make it interesting and captivating, and seem much more relevant to the story. It really just felt like it was filling up space and making Eliza seem busy, and was just trying to kick up the word count. Not a fan.
Third, it was very disjointed at times. She's doing one thing, and the author spends a lot of time describing an action, we'll use taking off her shoes as an example and tucking her feet up under herself. Then, a few sentences later, they're walking down the road. Its just been moments, and she was barefoot and curled up like a cat, and now all the sudden they're walking down the road. As if the entire conversation they've been walking around instead of sitting and relaxing on a porch swing or whatever, even though that imagery of the porch swing scene was really well described. Another time, they're on the beach talking then all the sudden he's on her kissing her. Like, wait - what? The way I imagined it in my head was like cutting off practically mid sentence and lunging to kiss her. It was weird, and I had to re-read the exchange about 4 times and every time got that weird disjointed feeling, like there should've been a transition for this supposedly epically romantic moment.
Four, I hated her ex boyfriend. Maybe this is just the way I took it (my sister didn't feel the same was as me) but I did not like how very... forceful he was. He literally kidnaps her when she's buying shoes to sweep her away to some beach cabin, even though she repeatedly tells him she's busy and she has work to do before meeting up with people from her past. Yes, she got in the car - but he said he'd take her to some other shoe place. He does this, and things like it, so many times in the beginning of the book and I absolutely hate it. He never seems to respect what he says, but my sister also made a good point. Because we never really know what she's feeling, and we don't know how she's responded (there was never "I have to work" i sad coldly/coyly/resignedly/hesitantly/adjectively). So maybe she was kind of inviting his advances. We really don't know. I just kind of took her words at face value, that she didn't really want to see him and she was busy but he forced his way back into her life without any respect for what she was saying. So i really hated him.
Five: Once their relationship starts, its like a week later and they're acting like an old married couple with no spark left in their romance. I mean, I get that its weird working around a kid and introducing someone new in his life. But that whole thing was weird too. It seemed like Mr Super Southern Man Dude, Henry didn't really want to introduce Eliza into his son's life as a mother type figure, even though he obviously wanted to spend a LOT of time with her and have her around all the time and probably marry her. I don't remember if they ever got engaged. But still. The way Eliza and Henry's son interacted and the way Henry facilitated it seemed kinda weird to me. And I'm a kid who was introduced to a stepfather at an older age too.
Six: The way she ended things with her long term english boyfriend was just weird. They were together for 5 years? 6? And she just drops him over the phone or whatever? I can't even remember the details, thats how little thought or time was put into ending that relationship. You can't tell me that being with someone for that long and then ending it wouldn't have a bigger impact, even if you knew the relationship was kind of over. You can't tell me you wouldn't feel bad about hurting him even if you didn't feel all that hurt. I've seen plenty of relationships where one party was clearly done, but still was affected by the other person's hurt/reaction/whatever. Whether its anger, sadness, guilt, whatever. There was nothing. Nada. No second thoughts, no remorse.
At the moment, thats all I can remember feeling about this book. I'm sure theres more. But I can't think of what else bothered me about the book. The ending, of course, but I shan't spoil it for anyone who reads it. In case they do like the book, and none of those things above bother them, they may be quite surprised by the end. I wasn't, it was kind of the last big hurrah, and wasn't really shocking, but more confusing than anything i guess. I don't know.
This book sure does have a beautiful cover, though. Oh, and it takes place in the 90s. I had to keep reminding myself of that.