Review
tl;dr
*cue ugly sobbing* The last book in the series, and Laini Taylor yet again shows how much of an amazing story teller she is. I have mixed feelings about the end, but the story was amazing and well executed. I don't want it to be over, I need more Karou and Akiva!!!!
Oh. My. Goodness.
This book. This damn book. I cried. Yes, I cried. Which ok lets be honest, is not that difficult for me when I'm invested in a book. But you don't understand, I became Karou when I read this book. I so much relate to her character, so I basically died reading this book - and knowing there is no more to be written. UGHHHHH
Ok, so my review. We meet a new character in this book, and we meet her starting on the first page. And I'm not going to lie, I knew she had to have a purpose, but I ended up getting annoyed when her part of the story would pop up. So much mystery, and it was taking away from the really intense stuff going on with Karou, Akiva, and Zuzana. Once her part in the story became clear, I wasn't as annoyed having to read her chapters.... but I still wasn't that keen on her and her story either. Though it did tie up that part nicely.
So yeah. Another thing about this book... THE SEXUAL TENSION! OH MY GAWD so thick you have to cut it with a chainsaw!! This woman.... if she writes adult stories you KNOW those romance scenes are going to be steamy and well done. I mean, this is a young adult book, and boy oh boy.... those two have so much sexual tension you gotta cool yourself down reading that!
bahaha that gif. Anyways. I just really freaking love Karou and Akiva together. But sometimes... Akiva gets a little too emo. And I mean, he's allowed to have his moments as he did commit murder for his evil father of this species that he doesn't even know why their fighting, then betrays Karou completely without realizing it, then it turns out his magic isn't quite what he though. Bad news abounds! But it definitely did get a little frustrating when Karou would have to pull Akiva out of his own head time and time again.
And then the end. I didn't really understand the need to add in the additional plot about the magic, except to force the ending to go that one way. It almost felt pointless, what was done with it. And it also now makes the story feel incomplete. I'm not sure if Taylor plans on writing a story about the magic... but by adding in that story line it makes this final book in the trilogy seem much less complete. And then it makes the ending go one way, which was SO frustrating for me. I understood it, and I understood the responsibilities they have, but i also was just SO FRUSTRATED. And thats all I'm going to say so I don't spoil it for you.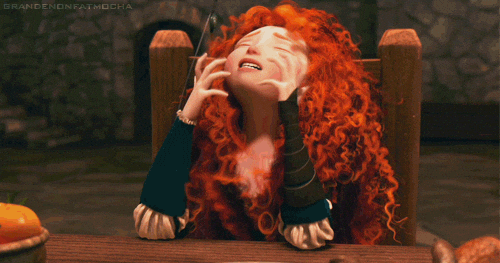 Anyways. Wonderfully executed, even if I wasn't overly fond of some of the directions the story went. It did a great job building the tension... in many ways. And I don;t want it to be over, I need more Karou and Akiva.