Review
tl;dr
There was a lot that was done right in this book, but there was also quite a bit that wasn't so great about it also. If you're a teenager though, I think you won't notice/can ignore the things that weren't so good and should definitely read it. I'm sure it'll be on the ban list for some of the content, but I think its an important read.
this review will contain spoilers, there will be warning. This book, and thus this review, will deal with some very serious topics that could be triggering for some. And while I think this is a great book for teens to read, I think its also extremely important that they have some warning that this book could become a huge trigger. I promise you for adequate warning before jumping into those topics in this review, but this is your trigger warning for both the book and my review of it.
I received this as an ARC from NetGalley in exchange for an honest review.
Description Laurel's first day of high school at her new school starts out with an assignment from her english teacher: write a letter to someone dead. So Laurel decides to write her first letter to Kurt Cobain, whom she has loved since her sister introduced her to Nirvana. But Laurel's sister died a few months ago, her mom took off to California, and Laurel doesn't know how to live anymore. Through these letters she starts to explore a new life she never in her worst nightmares thought she'd have to navigate, a life without her sister or mother for guidance. And through these letters, we learn about both Laurel and her sister May, and all the things that happened before May died.
So there were some great things about this book, especially those dealing with some really difficult child and teen situations. And I'll go into those a little bit, but as those will be spoilers I won't go into them just yet.
This book felt a little long to me. Laurel is so sad, so depressed. And she has every right to be - her parents divorce and then her sister/best friend dies right in front of her. Then, her mom runs away to California because she can't deal with her grief. Laurel has every reason to be depressed, every reason to be upset. She really does. And I'm ok with that, I'm ok that reading this book is kind of depressing because this is NOT a happy story. Its not a feel-good story. This is a story about healing. This is a story about accepting yourself, and learning to heal yourself. And that is not and easy thing to learn and do, so I am seriously ok with how depressing this story is at times. But it also felt like it was too long and drawn out.
Another thing that bugged me: she'd be writing these letters to famous dead people and she would start out with telling them their own history. And i understand the author's need to do that for us, her readers. I didn't know about Janice Joplin's childhood, River Phoenix's life, etc. But I didn't like them in letter context. Why would you send a letter to someone (even a hypothetical letter) explaining what you read up about their lives to them? they knew what happened to them growing up, they don't need you to rehash it in a letter. And maybe thats just me being overly picky, but if i'm writing a letter to someone - even a hypothetical letter - i'm not about to be like "Yo Katy Perry, you grew up in a crazy religious household but decided that life wasn't for you" and wax poetic about it.
I also don't like it when teen books start waxing poetic. And maybe thats just my brain transforming into adult-brain, but I just really don't like it. And thats just my own personal thing. Maybe high school me would've liked it, but college graduate, pretending to be an adult me doesn't like it.
Ok, so this is the part in the review where I'm going to talk about what I liked. But i can't get into that without getting into spoilers which will have some topics that could trigger some. This is your warning, I am about to post a bunch of gifs so you can run away before hand!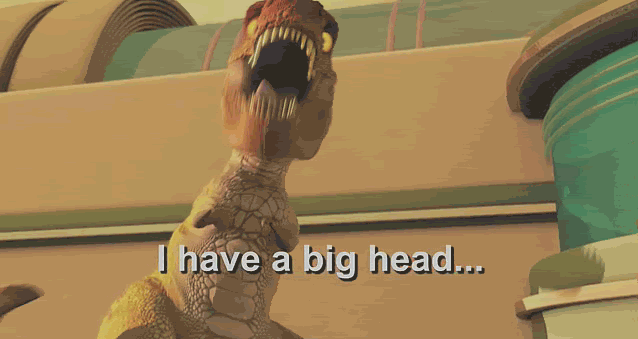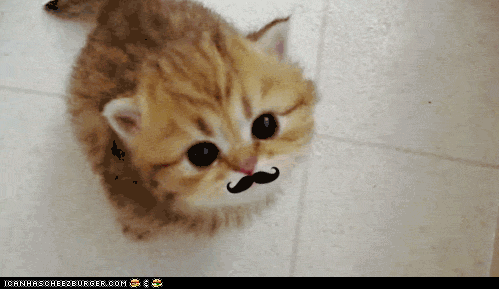 Ok here it goes...
I liked the content of this book. After their parent's divorce, May reacting in a self damaging way, which in turn inadvertently taught Laurel to respond to life and bad feelings in a self damaging way. May starts seeing an older man, she starts sneaking out and drinking. So when Laurel gets to her new school, she makes friends with a couple girls who drink and smoke and are damaged in their own way. So Laurel starts drinking and sneaking out with her friends. And thats ok, at first. Its just them, sneaking some booze and drinking at each others houses and generally being innocent.
And then Laurel meets Sky, the mysterious junior guy she's been attracted to since the moment she laid eyes on him. And they start dating. And I thought their relationship was great. It was sweet at first, but then you come to realize its damaged. Both of them have secrets they want to hide away forever, that they don't want the other to know. Neither wants to deal with the hardships they've been through, to open up and heal. And they don't work out because of it. And I thought that was amazing. I was one of those girls in high school, I wanted to someone to love me to fix me. And it wasn't until I broke up with a great guy, and we finally started talking that he said something important to me: "I can't truly love you when you can't love you". Or something along those lines. It wasn't hurtful, but it was a wakeup call. And I loved that Sky and Laurel didn't workout at first because they couldn't love themselves.
This book also has some really heavy hitting topics, and I thought that was amazing. I read a lot of YA books. I really do. It makes up about 93% of what I read. And I have rarely come across a book that goes into child molestation, teen/child rape, date rape, homophobia, and sexual harassment. This book goes into all of those topics, some of them briefly touched upon and others more in depth.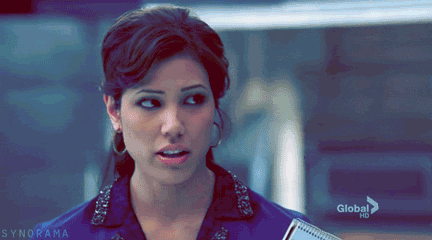 For most of this book, we see Hannah going of with many guys, most of which are not appropriate for her. And - minor segway - she is never once slut shamed for it in this book. Which I LOVED. Anyways - Hannah is clearly trying to find something in these older guys that are totally inappropriate for her and only want her for sex. And you kind of get the hint that she doesn't really want what they want, but she does it anyways. And we meet Ed or whatever his name is - creepy soccer dude who always has his hands down his pants in class. She describes him as eyeing her in a creepy way, and making her uncomfortable. He sexually harasses her at times. Finally one night at a party, he roofies her and tries to rape her. We go through the whole thing with Laurel. And while she did make the mistake of taking a pill someone was giving her, never once was she "asking for it", and never once was it written like she was. It was amazing. It was hard to read, but it was amazing. And I think for teenagers, and even adults who have had something like that happen - it could hopefully be empowering for them.
And then we learn that Laurel has no self preservation instinct, when she stands too close to the edge of the roof and lays down in the middle of the road playing "the death game". And finally one day, Laurel opens up to Sky about the things that happened leading up to May's death. When Laurel and May are supposed to be at the movie, May goes off with her older boyfriend - leaving Laurel alone with one of his friends, Bryan. Bryan then tells Laurel to get in his car, and drives her somewhere where he can molest her. This happens for weeks while May goes off to meet her with boyfriend, and Laurel tells no one. Finally, the night May died, Bryan rapes Laurel in his car. Shortly after, May dies. And we have now learned why Laurel is such a morose teenager who writes love letters to stars who died of suicide, overdose, or generally died young in life. This was of course, hard to read. A 13 year old expecting a night watching a Disney movie with her sister, and instead she's being molested by a complete stranger. The only thing I didn't like is that we don't know what anybody does about it. When the truth finally comes out, and Laurel tells Sky, Hannah, her mom and dad. Aside from therapy, are they trying to press charges so this guy can't hurt anyone else like he hurt Laurel? While its probably a very common response, I wish they had taken it a step further. But the way they broached this topic was very well done, and I think this is another situation where it could be cathartic to someone who has gone through this situation. Or it could be the push they need to talk to someone and know that it'll be ok. You can talk about it, people will not hate you for it, and these things are not your fault.
I mentioned this book also briefly touches upon homophobia, and it does. Early on, you sense there is more going on between Hannah and Natalie that what is on the surface, and that there are feelings for each other that they are scared to admit. It has a small coming out moment, and a facing their family and peers moment. It wasn't a huge part of the book, but I think just as important. It speaks of acceptance of all things. Acceptance of people's sexual preferences, acceptance of people's troubles and tragedy, acceptance of people in general.
Overall, I think people should give this book a shot. Teens especially, though like I said, I'm sure it'll be on the ban list for many people. It deals with some really important issues that most books don't. Overall, I would definitely suggest it.