Review
tl;dr
I'm not going to lie, I was a little worried about this book. I read one review that compared it to Twilight... and well, I hate Twilight. So I was worried about this book, and when I got this ARC from NetGalley, I went into it with the thought that I may really hate this book. Which means I was on the look out. I was
ready
to hate this book. Completely prepared.
Except
.... I didn't. I really, REALLY enjoyed this book! If you like YA Fantasty books, you most definitely need to read this!
Description Cora is a 17 year old girl living in Northern California (born in Ireland), when all the sudden she is able to see bright colored auras around everyone. Well, everyone except herself. She doesn't know where this power came from, what it means, nor does she know why her aura is silver when everyone else is surrounded in color. Asking her dad is no help, as he is incredibly over protective and secretive. He won't even tell her about her mother, who went missing when she was 5. As Cora tries to uncover some hints about whats going on with her eyes, she finds herself extremely attracted to the Irish exchange student Finn - and not just because he's from the same country as her mother was. But as things start to get dangerous, Cora knows she needs to be more proactive about figuring out whats going on with her, and in her search for the truth she finally meets another person with a glowing silver aura and hopes she'll finally get the answers she seeks.
So as I described above, I was so so ready to hate this book. And I can't tell you how happy I was that I didn't hate it.
For real. All it takes is for someone to compare ANY book I haven't read to Twilight and my negative feelers pop out and are so ready to condemn and hate the book. But this book was FANTASTIC! Its first person POV through Cora's perspective, and I really liked reading through her view. She was strong, even in the face of heartbreak. She was determined and even when scared, she pursued the truth with a grim determination.
Finn was an interesting character, and of course him being Irish most certainly didn't hurt either! Speaking of which - I absolutely LOVE that this book has to do with Irish lore and has history in Ireland, as I do love Ireland and Dublin myself. So shoot, give me a gorgeous Irish guy and throw in some Ireland and -
So yeah. Anyways, I think the lovely Ms. (Mrs?) Clark did a fantastic job with this book! It was well paced and interesting, it hooks you the first instant you start reading and keeps your attention the entire way through. I was never bored, and constantly curious - but not in a frustrating way. There are some books *ahemMAZE-RUNNERahem* that didn't do the suspense thing as well, because I didn't care about the story or the characters - I just wanted to know the big secret. This book did not have that trouble with this book. The characters were interesting and you could connect with with them, and there was enough mystery to keep the story going strong the whole time.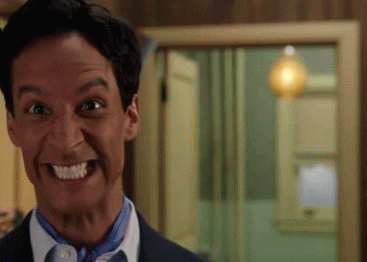 I also loved that it ended the way it did - I didn't expect it to end the way it did! I thought it was great to end it that way, and I am very much looking forward to the next book!!