Review
tl;dr
Loved it! Marissa Meyer does a fantastic job in the third book of this series. Waiting for the finale - Winter - is going to kill me.
Description Superhacker Cress is stuck in her satellite, working for that horrid Sybil and longing for the day she'll be free, and dreams that it will be Captain Thorne to sweep her off her feet and save her, the damsel in the tower, in an epically romantic way. But the reality turns out to be less- epic, and even less romantic. When Cinder's attempt at rescuing Cress from her satellite goes wrong, Cress and Thorne end up stranded in a desert trying to find their way back to the rest of the team. Cinder decides its time to start figuring out a real plan to keep Levana from taking over Earth and enslaving everyone on the planet, and make sure she gets all her friends back safely as well.
So, I was super stoked on this story. As I've mentioned before, my amazing friend fawkesylibrarian turned me on to these books and I will be eternally grateful. Because these books are fantastic, and this one is just as fantastic!
So, I read the first 5 chapters before the book came out, because after finishing reading Scarlet, I had to read more. And boy, did that make me anxious for this book to come out! Cress is HILARIOUS! I adore her, constantly off in her daydreams. I mean, how could you not when stuck alone in a satellite for 7 years?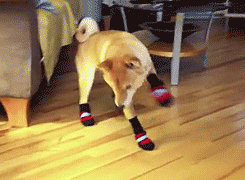 So yeah, the book alternates between Cress, Cinder, Kai, and Scarlet - although less so on Scarlet which of course upsets me because thats my girl. I certainly hope she has a larger part in Winter, and I'm sure she will with the way its set up. But you never know.....
Anyways. Loved the story, its a fast paced book and keeps that pace going throughout the entire book. Even though Scarlet and Wolf didn't have a huge part in this book, it was nice to see Thorne and Kai a lot more in this book. I can't lie, I wasn't so fond of Thorne before. He was just kind of... there. He didn't feel like he had a purpose in Scarlet, and he was more annoying than charming. But I liked him much more in this book, and his snark was a bit more charming than annoying this time around.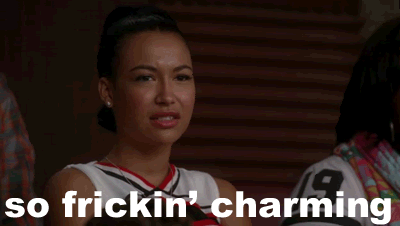 Though, in this book, Kai felt a little more useless. And I've come to notice, the more characters Ms Meyer adds, the more likely it is that one or other character will end up filling like its just there to fill up space. I mean, Kai's part was important to moving along the plot, but I'm not sure. It just felt like he was just kinda there because he needed to move that plot along, because we needed to know what was happening with the wedding plans or else the end wouldn't make sense. Maybe I'm just weird I don't know.
OH, one other thing that bothers me.... and before I go into that I want to warn that it will be a little spoiler-y because I can't explain this without spoiling a part so spoilers commence: I didn't like the defeatism of Wolf. Yes, he is going to know best what can happen to people on Luna. Yes, he probably understands the best what is going on with Scarlet. But the fact that he just instantly curled up in a ball and lost his shit, I didn't like that. Wolf is a big strong dude with Wolf genes, and you're going to tell me that he doesn't have any urge to fight? He doesn't know for certain that Scarlet has been killed, so why wouldn't he be fighting everyone to head to Luna immediately?? That part bugged me. Maybe it is normal for wolves to just lay down and die when their mate dies, but I don't know much about that and my quick google search didn't lead me to any conclusive results. But yeah. That part bugged me a lot.
[END SPOILERS]
The ending was fantastic! Oh god the ending. The last, 150 pages or so... gosh. Fantastic. And you meet Winter briefly in this book and I think she's going to be really interesting in the next book, and I'm really intrigued to see where its going to go! I CANT WAIT!
READ THIS BOOK!!