Review
tl;dr I really liked this story. Rachel was super awesome/spunky fighter, which I loved. It was pretty fast paced, which at times you could feel but overall did not detract from the story too much.
[[MORE]]
Description (from Goodreads) While the other girls in the walled city-state of Baalboden learn to sew and dance, Rachel Adams learns to track and hunt. While they bend like reeds to the will of their male Protectors, she uses hers for sparring practice. When Rachel's father fails to return from a courier mission and is declared dead, the city's brutal Commander assigns Rachel a new Protector: her father's apprentice, Logan—the boy she declared her love to and who turned her down two years before. Left with nothing but fierce belief in her father's survival, Rachel decides to escape and find him herself. As Rachel and Logan battle their way through the Wasteland, stalked by a monster that can't be killed and an army of assassins out for blood, they discover romance, heartbreak, and a truth that will incite a war decades in the making
I loved this book. Rachel is a strong, vicious fighter, and Intensely passionate. She can handle her own with most any man out there. She knows how to work a myriad of weapons, and she can track and be like a ghost in the forest. Long story short: she kicks ass.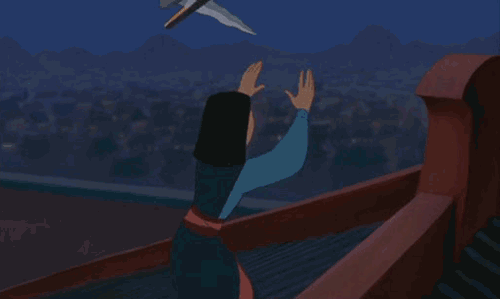 Logan is extremely smart, but a total social outcast. His mother was killed at a young age by the vicious Commander for not obeying the town's rules. Because of that, Rachel's father takes Logan in and trains him to become a Courier. As such, Logan is familiar with the lay of the land, though his passions lay in invention and technology.
So the story switches back and forth between the narrative of Rachel and Logan. In a way I liked it, though many times when you switch between two characters the voice can still seem the same. The voices were a bit different, what with Logan being more technically minded and Rachel is wholly consumed with finding her father. I liked Logan's "Best case/worst case scenario" that showed up in most chapters. It goes along with Rachel's knowledge that he is always a few steps ahead with multiple plans lined up.
Anyways. I loved this story. I loved that Rachel was brought up defying the social regulations in place for women in their society. I loved that she was strong yet vulnerable, that she was more than just a masculine woman. Every death and fight and threat from the commander hit her hard, even though she tried not to show it. She needed Logan to help keep her grounded and give her a little extra strength. And I loved that Logan saw her as his equal, and understood just how dangerous she was. I loved their relationship. I thought it was quite well done. Anyways, another big thumbs up for an awesome bad-ass fighter chick book! HURRAY!
(I really need to start writing these as I finish the books, and not months later…. le sigh)