Review
tl;dr:
This book started off a little slow for me, and I wasn't overly fond of the poetic style in which this story was narrated (but I'm sure others will enjoy it), but it picked up towards the middle and the ending was absolutely fantastic!
Description (from Goodreads) The city of Ludlow is gripped by the hottest July on record. The asphalt is melting, the birds are dying, petty crime is on the rise, and someone in Hannah Wagnor's peaceful suburban community is killing girls.

For Hannah, the summer is a complicated one. Her best friend Lillian died six months ago, and Hannah just wants her life to go back to normal. But how can things be normal when Lillian's ghost is haunting her bedroom, pushing her to investigate the mysterious string of murders? Hannah's just trying to understand why her friend self-destructed, and where she fits now that Lillian isn't there to save her a place among the social elite. And she must stop thinking about Finny Boone, the big, enigmatic delinquent whose main hobbies seem to include petty larceny and surprising acts of kindness.

With the entire city in a panic, Hannah soon finds herself drawn into a world of ghost girls and horrifying secrets. She realizes that only by confronting the Valentine Killer will she be able move on with her life—and it's up to her to put together the pieces before he strikes again.
So this book started out kinda slow for me. Especially after having read Cinder and Scarlet - which were pretty fast paced. So this one definitely was a bit of a struggle at first to get through, especially with the overly poetic prose that would come out at times.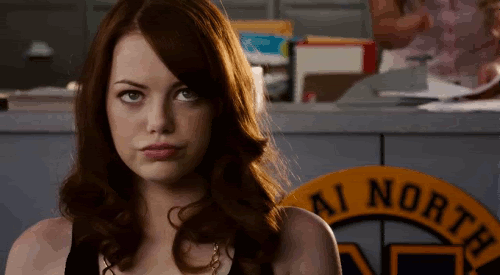 It takes a while for the main story to really sink in too. It starts out with the first half of the book focusing more with building Hannah and Lillian's past and their friendship. Not that it wasn't good, it was just kind of slow and it felt a little drawn out to me. But I really liked this story. I liked that it showed how anorexia can affect someone's friends. I liked the ghost aspect of it, and I especially like that Lillian's ghost was a reflection of how she died. That her ghost wasn't the healthy version of her, before her sickness overcame and eventually killed her.
Also, I liked the relationship with Finny. I thought it was interesting and well done. I liked that they both brought something to the relationship: Finny helps Hannah realize she's been living a half life since her best friend died, and Hannah helps Finny realize that he does matter, and forgiveness.
Half way through the book, the story really picks up. The ending was fantastic, such a twist. SO GOOD. My jaw actually dropped, it was so good. And it really redeemed the rest of the story. So yeah. If you like good human stories (the ghost story isn't too out there), and books that have a lot of reminiscing, and a story of transformation this is definitely the book for you!