Review
tl;dr |✭✭✭✭✩| This book was SO stressful. I mean it. As soon as you start reading, you're steeped in stress and tension. I really enjoyed this book, but it was so stressful I had to stop a few times and take a break. I picked up an ARC of this book from work.
DescriptionClarissa cant go anywhere without Rafe being there. Literally. He stands outside her house, he bombards her with unwanted gifts and attention, and he stalks not only her - but anyone she comes in contact with. Clarissa is terrified of him, hates him, but when she called the police there was nothing they would do for her besides give her a help line phone number. So when her notice for jury duty arrives, she jumps at the chance to get away to an environment he cannot reach her. When she finds out she'll be on the jury for a high profile case, that she could be on jury duty for up to 7 weeks, she is thrilled. Seven whole weeks protected from Rafe! As the trial progresses, however, she learns it will not deter Rafe from getting to her, and she also learns how harsh legal processes can be.
Boy oh boy. This book. I saw it at work in our box of ARCs, and thought it was intriguing. So I picked it up and figured I'd give it a shot. A few pages into this story, and I was already stressed out.
This story starts when Clarissa is already being stalked. She already feels uncomfortable and threatened by Rafe, so I was instantly on edge. Rafe is never really portrayed as charming or endearing, and that kind of makes it more creepy to me. Then again, I haven't read a story about someone being stalked by a former lover before this one either. So maybe thats just me.
Anyways. Clarissa works with Rafe. She used to date a professor at the university they work at, but then he gets a job opportunity else where and leaves and the relationship ends. Events happen (no spoilers here!), and regardless of how many times Clarissa has told him she does not want to see him again, he will not leave her alone. He calls her incessantly. He leaves her unwanted gifts. He shows up where she least expects it. He corners her at work, even though she tries her hardest to never be alone with him. While most people find jury duty a punishment, Clarissa couldn't be happier. He wont know where she is, and she thinks he wont be able to figure out where to find her. She thinks she'll have temporary peace.
But of course that doesn't last long. This book definitely has an obvious commentary on how women are treated in our current rape culture, how the legal system is made of flaws that allow men to commit such atrocious acts to walk free. When someone is being stalked, pamphlets say to not engage and to collect as much evidence as you can - but at the same time you shouldn't collect too much or too little or else you wont receive any help from the police. Then lawyers can find a way to wriggle out of any court proceedings. Pamphlets that seem to be full of contradicting statements. Its a scary enough world for a victim (of any sex) to have to go through, but add on top these things that are supposed to be helpful that end up being confusing or seeming to be of little help at all. Its a crazy culture we currently live in, and I feel as though this book captures it quite well.
The secondary characters of this book are... ok. Most of the people Clarissa meets on jury duty are forgettable. They are not memorable characters, and they don't really have much interaction with her. I've honestly forgotten the names of the people Clarissa does interact with, and only really remember them by either their personality or jobs. There's the fire fighter, the divorced and cynical secretary(i think she is?), and then the random dude who makes a lot of sexually suggestive comments. Obviously the only people of any importance that she meets are the first two - the fire fighter who Clarissa is drawn to, and divorced woman who Clarissa befriends but has to push away because she is afraid of having her drawn into Rafe's craziness. That is another thing this book does well: it shows how a stalker or abusive partner is able to isolate the victim from their friends and family. The fear Clarissa feels for her friends and family, not knowing what Rafe may do to them, would he harm them or charm them? (Hehe rhyming...) Clarissa is trying to navigate murky waters, and its a difficult journey.
I also found it interesting to have the trial draw some parallel's to Clarissa's currently situation. She learns from the trial what could go wrong if she doesn't take every precaution, how easy it would be for Rafe to turn everything around on her. It was a good addition to the story.
The ending however, I did NOT see coming. I mean, there was still quite a few pages left so I knew there was more story to tell. But I didn't expect it go to where it did. Then I thought it was going one direction and it ended up going another completely different direction! I was thrown for a loop a few times, and honestly I'm not sure how I felt when I finished the book in entirety. The first part to the ending - that was fine. But then the final portions, where she is writing in a journal again and revealing the finishing details to the end of the story.... That was the part I don't think I liked. If you've read the book, you'll understand what part I am talking about.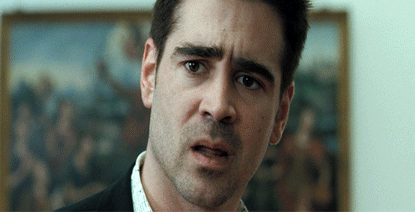 Anyways. It was an enjoyable story - albeit a very stressful one. I would definitely recommend it to someone who likes thrillers.