Review

tl;dr |✭✭✭✩✩| So... I did not enjoy this one as much as Wicked Lovely. It was extremely dark, and it almost felt unsuited to the previous book in how dark it was. Plus, you are following a new set of characters in this book, and I don't think I'm overly fond of that style...
Description (from Goodreads) Unbeknownst to mortals, a power struggle is unfolding in a world of shadows and danger. After centuries of stability, the balance among the Faery Courts has altered, and Irial, ruler of the Dark Court, is battling to hold his rebellious and newly vulnerable fey together. If he fails, bloodshed and brutality will follow.

Seventeen-year-old Leslie knows nothing of faeries or their intrigues. When she is attracted to an eerily beautiful tattoo of eyes and wings, all she knows is that she has to have it, convinced it is a tangible symbol of changes she desperately craves for her own life.

The tattoo does bring changes--not the kind Leslie has dreamed of, but sinister, compelling changes that are more than symbolic. Those changes will bind Leslie and Irial together, drawing Leslie deeper and deeper into the faery world, unable to resist its allures, and helpless to withstand its perils. . . .
Ok. So, this book. It was very, very dark. Leslie has a really shitty life - there isn't really any other way to put it. Her brother is a druggie, brings around his creep drug friends and dealers who look at Leslie like prey and a piece of meat. Her father is a drunk who is never around, and her mom skipped out on them. Leslie has to work to help pay the bills, since both her father and brother can't be relied upon to make sure they'll continue getting electricity or cable.
I wanted to badly for something good to happen in Leslie's life. But she just goes from one crappy situation into another terrible situation. She's constantly taken advantage of, drugged, forced to do things she doesn't want to do. You feel absolutely awful for her the entire time. And I guess it pretty real, there are people out there who end up in situations like that (minus the supernatural magic and Faeries). But you just want Leslie to have a happy ending, and with every turn of the page you don't get that happy turn of events for her.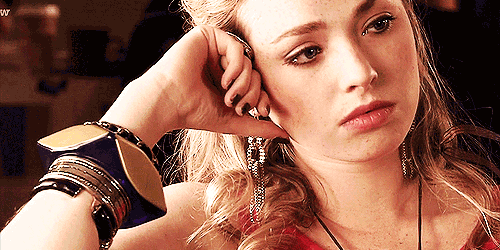 The dark court was really intriguing to me. The way it works, and the way it was run was very well thought out. After reading this book though, I didn't know if I wanted to carry on with the series. I really hated everything that happened to Leslie, and if I had more of that to look forward to, I didn't want to continue on. The end of this book was what it needed to be. Any other ending would have been a cop out, and really would've just been the author looking to tie up lose ends and make things neat. I didn't like the ending, but it was the right one. Thats for sure.